Whoever coined the term "humpday" probably never worked in corporate America.
Thursday and Friday can be just as brutal as Monday and Tuesday. At Second Glance, we recognize this. We can't promise these memes will get you through the rest of the week, but hopefully, our five-step plan will get you to 5:00 p.m. today.
Step 1: Mentally picture one co-worker you would enjoy sending this to.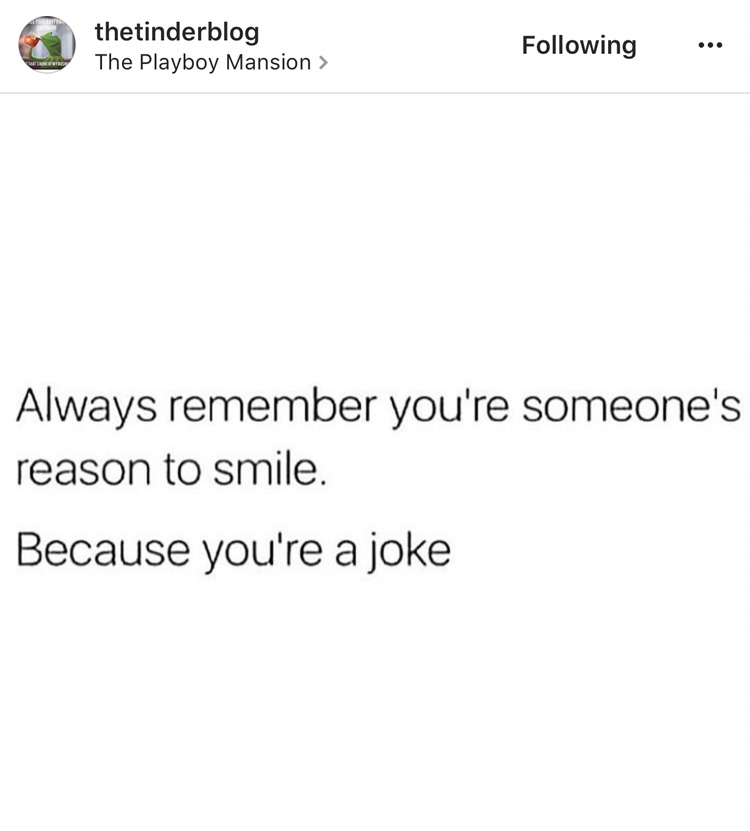 Via @thetinderblog
Step 2: Send the email before the meeting and hope it gets cancelled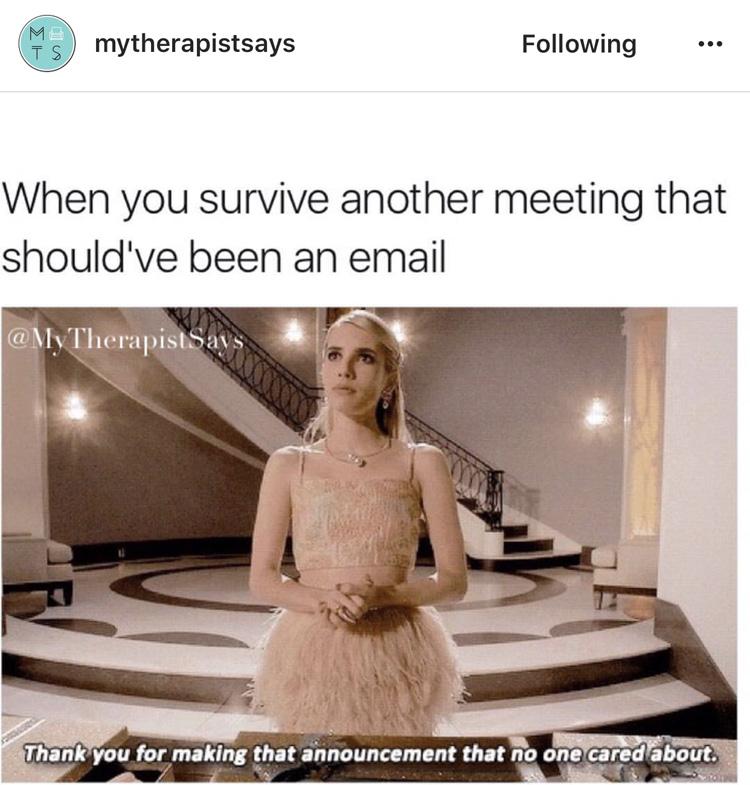 Via @mytherapistsays
Step 3: Make plans for happy hour after work today.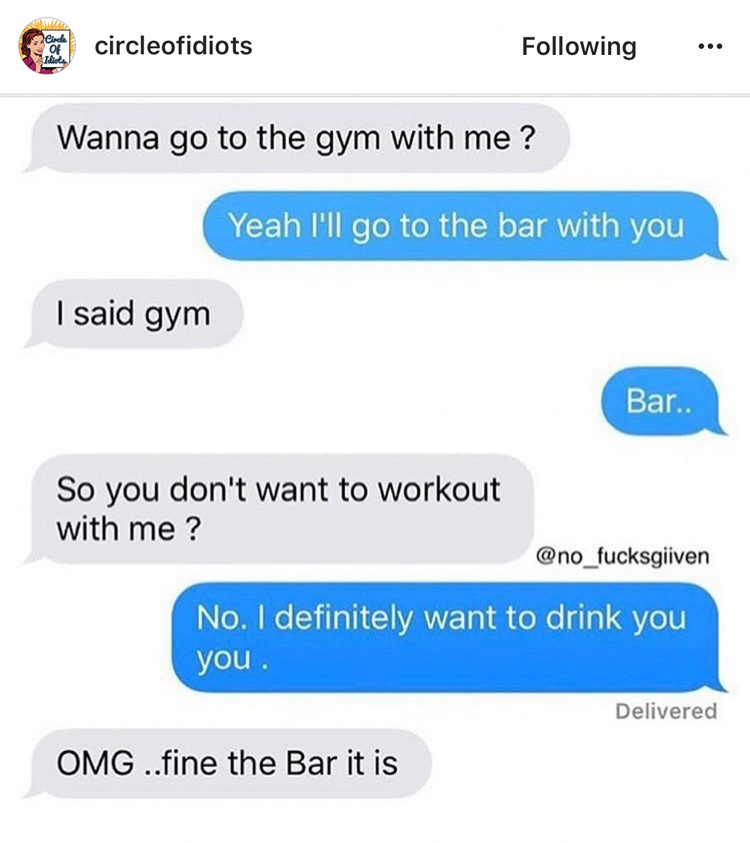 Via @circleofidiots
Step 4: Pre-plan your Uber rides for Friday night.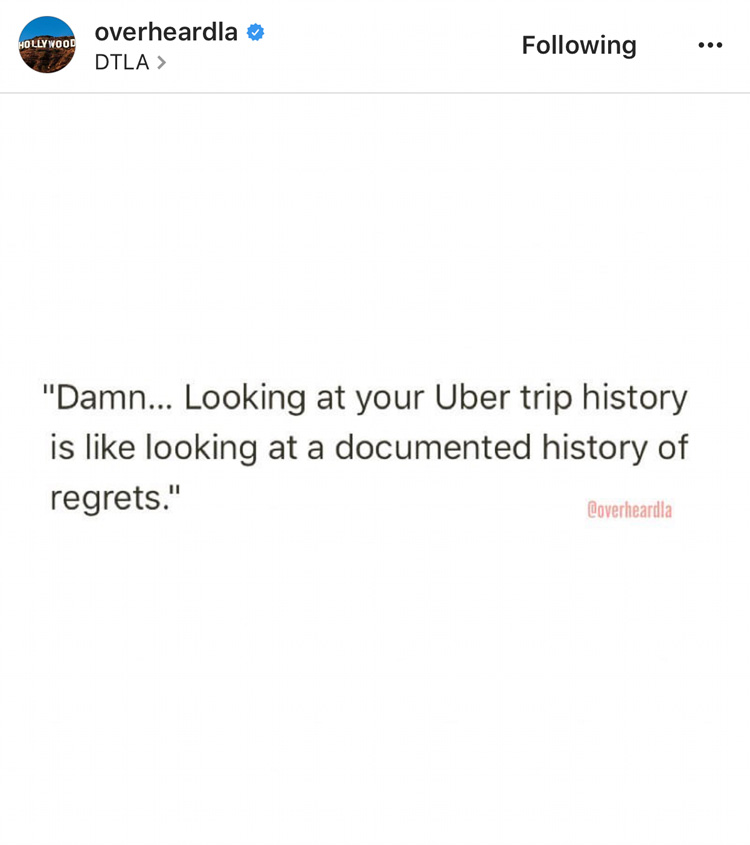 Via @overheadinla
Step 5: Don't let corporate bullshit dull your shine.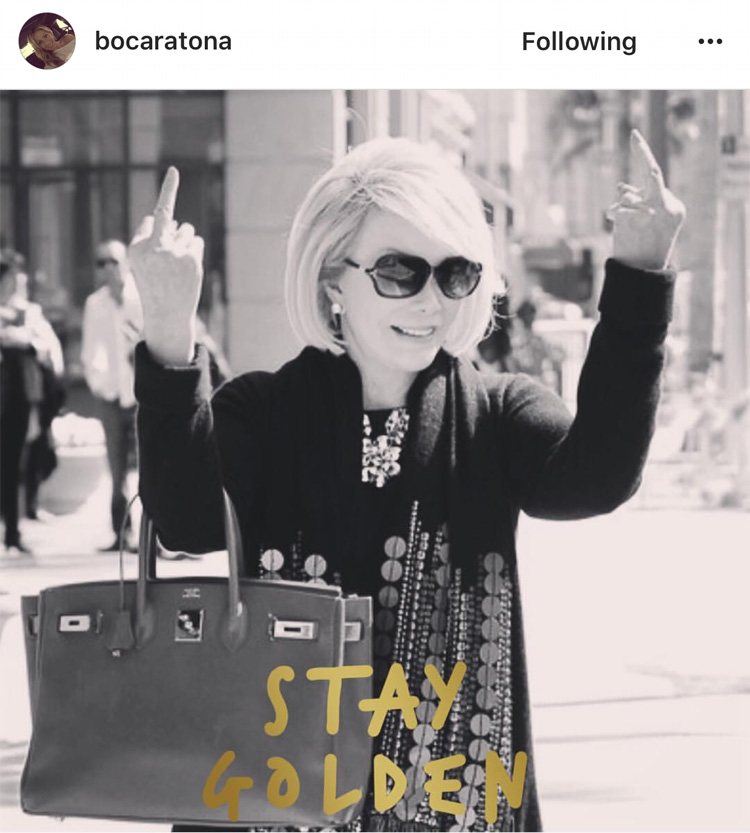 Via @bocaratonao. Featured image via @piperabo.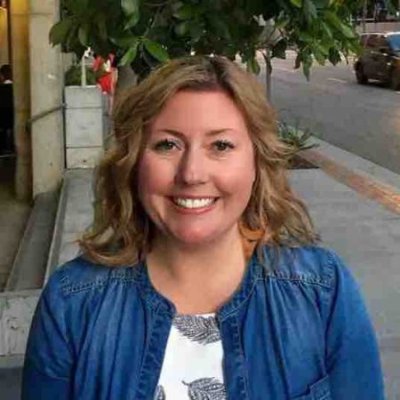 Alyssa
Editor
I have to be successful because I do too much drunk online shopping.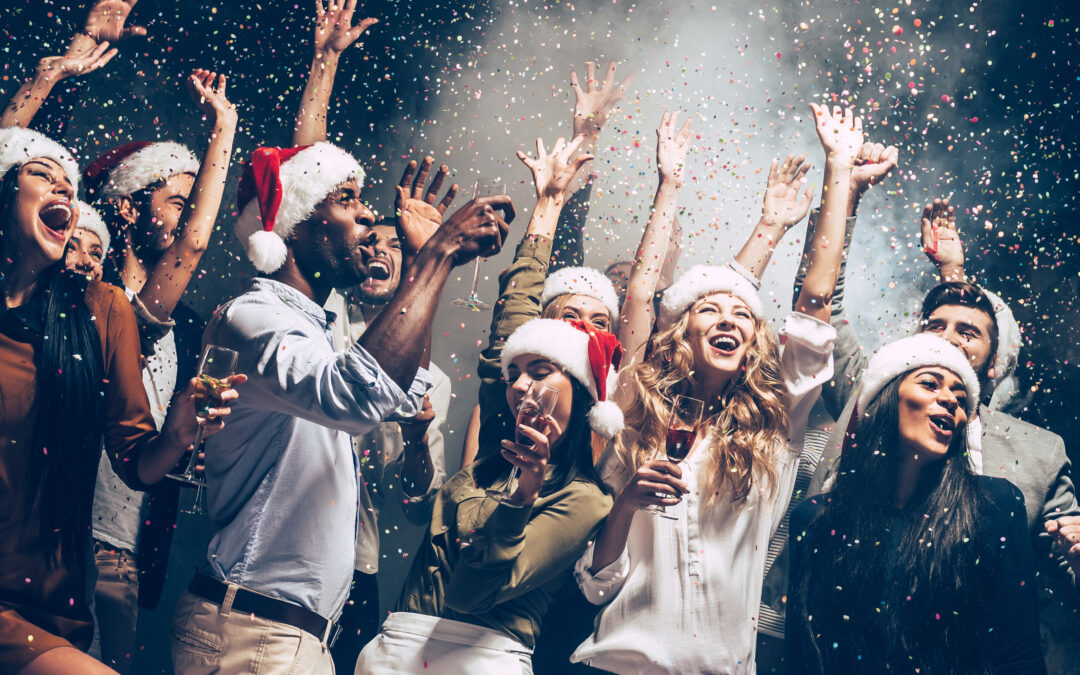 Thanksgiving has come and gone. And, let's admit it, for most of us, Thanksgiving is one of the easier winter holidays. For those that celebrate Christmas, it can be one of the most stressful times of the year. Buying presents, decorating, traveling, and pleasing...
read more