A green beauty expert analyzed our products & taught us how to make our own.
I am a beauty product junkie. A firm believer that my life problems can be fixed with a new cream, serum, or face mask. A great night to me is green tea and a face mask. Who am I kidding? Wine and a face mask. Maybe it's the wine, but I've never considered what I've been putting on my face other than what the colorful packaging touted.
Enter Mia Mayweather-Morrison, our clean beauty expert and founder of maydayglow.com. We invited Mia over to take a peek at my products and educate us on clean beauty in general. Mia is not only a beauty junkie herself, but also holds a Master's Degree in Urban Sustainability and she's a graduate of The Gaia School of Healing where she studied the Wise Woman Tradition which is based in honoring the natural, sacred rhythms of the Earth.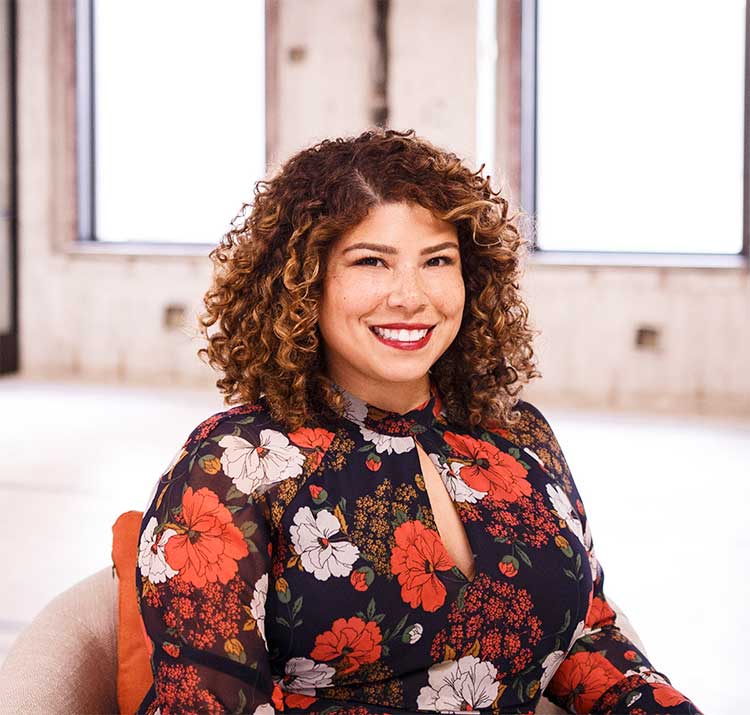 Mia encourages her May Day Glow readers to develop a more conscious approach to how they are living and consuming, providing researched and vetted recommendations for beauty products, as well as some fabulous DIY projects. More on those later!
With so much knowledge to impart on us, we realized the need to start small and chose face masks. We also had Mia focus on face masks because although I'm all for clean beauty, I am not ready to throw away half of my beauty products. Mia took a look at my collection of 15-ish face masks and pointed out scary ingredients in 3/4 of my masks. Ouch. Now I don't want to call out any company in particular, so Mia taught us some rules that can be true for almost all products. (For the record, the products pictured below are some that Mia likes!)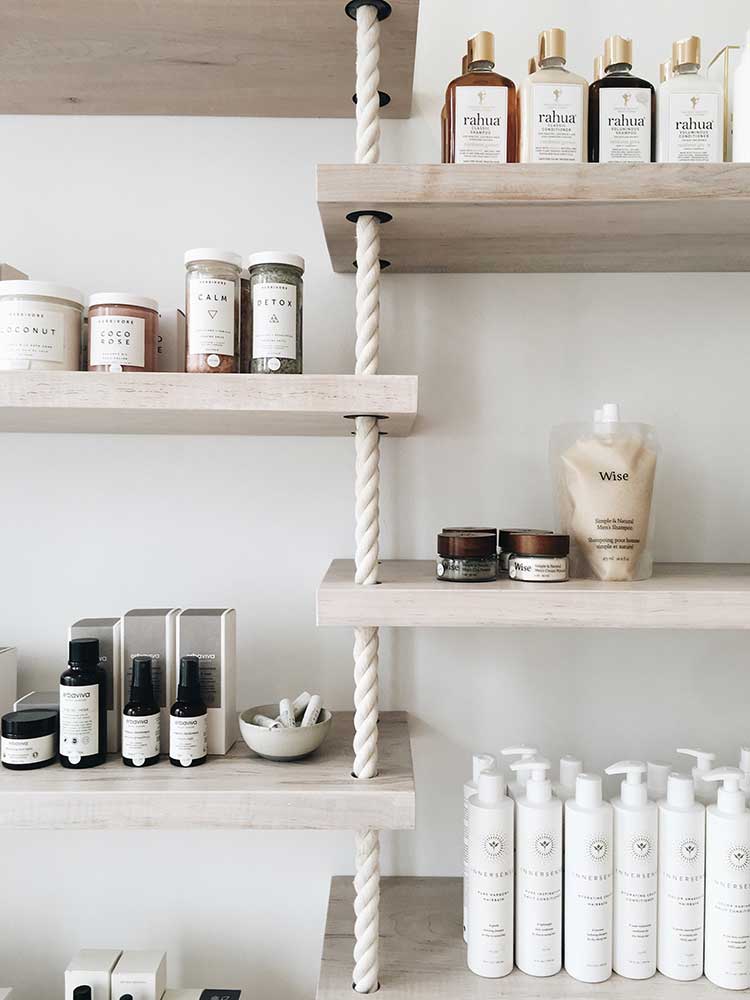 Best Practices to Identify Toxic Ingredients in Your Beauty Products:
Always check the ingredients on products you buy. Duh. But hey, I haven't been doing this, so I doubt the general population does.
If you can't pronounce it, it's probably bad for you. Remember the ice cream commercial with the little kid trying to pronounce the ingredients in his ice cream? Then he reads the Breyers ice cream ingredients on "milk, sugar…" Your beauty products should be like that too.
Avoid "fillers." Apparently these are ingredients that companies add into products that are cheap and harmful, but basically make the product look and smell nicer. For example Petroleum is a filler and is basically refined crude oil. Scary. Read this article on Mia's blog for a complete list of toxic ingredients and natural alternatives.
If ingredients aren't listed, the product is most likely shady. This happened with one of my face masks that I absolutely adore that is made in Switzerland. Mia couldn't find the ingredients anywhere and warned this is for sure a bad sign (although for the record, rules vary from country to country regarding whether companies need to disclose their ingredients on their packaging).
Use the App Think Dirty. This app allows you to scan the barcodes of products and then lists the ingredients and the levels of toxicity! I know, F-ing creepy. BUT very helpful if you are trying to commit to living a more green lifestyle.
What to do with your toxic stuff. Ready to clean out your bathroom cabinet? Don't just toss your products in the garbage, says Mia. Read about responsible ways to get rid of your toxic beauty products in her blog post here.
Can't afford the good stuff? Make your own! Here's how.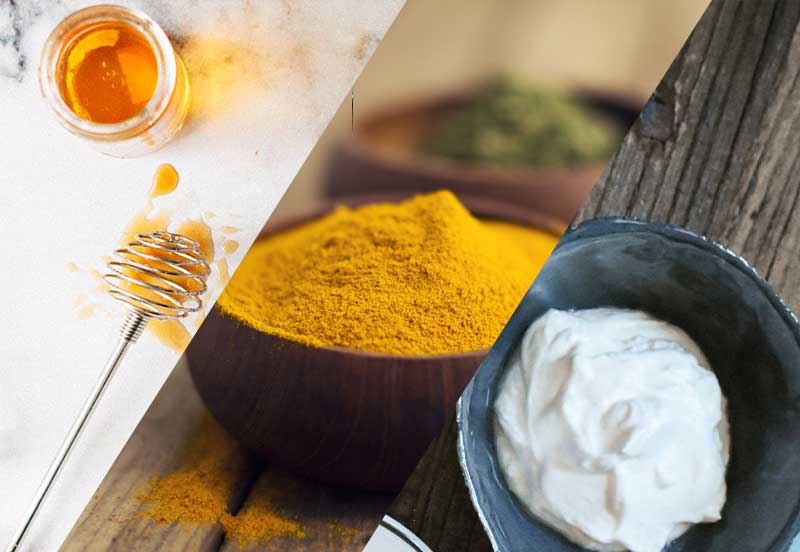 So after learning that I have been putting poison on my face for about 20 years, Mia showed us how to make a very simple and easy anti-inflammatory mask that minimizes puffiness and soothes your skin. And it only has THREE freaking ingredients!
1 tbsp Greek yogurt
½ tbsp honey
1 tsp turmeric
It took a whole 30 seconds to mix up, we let it sit on our faces for 15-ish minutes and voila, I was a new person! It is astounding how easy it is to use natural ingredients to achieve such great results. I started thinking about all the products that I use in my beauty routine and honestly, how many are probably bad for me. Which brings me to Mia's best piece of advice, "You can only do what you can. Start small and start with the products that you use the most."
Thanks to Mia for all of her great tips. Check out more of her advice about clean beauty on her website MayDayGlow.com and on Instagram @maydayglow.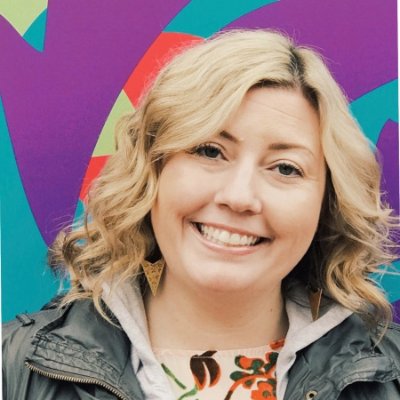 Alyssa
Editor
I have to be successful because I do too much drunk online shopping.
Step away from the culturally inappropriate headdresses, people.
read more